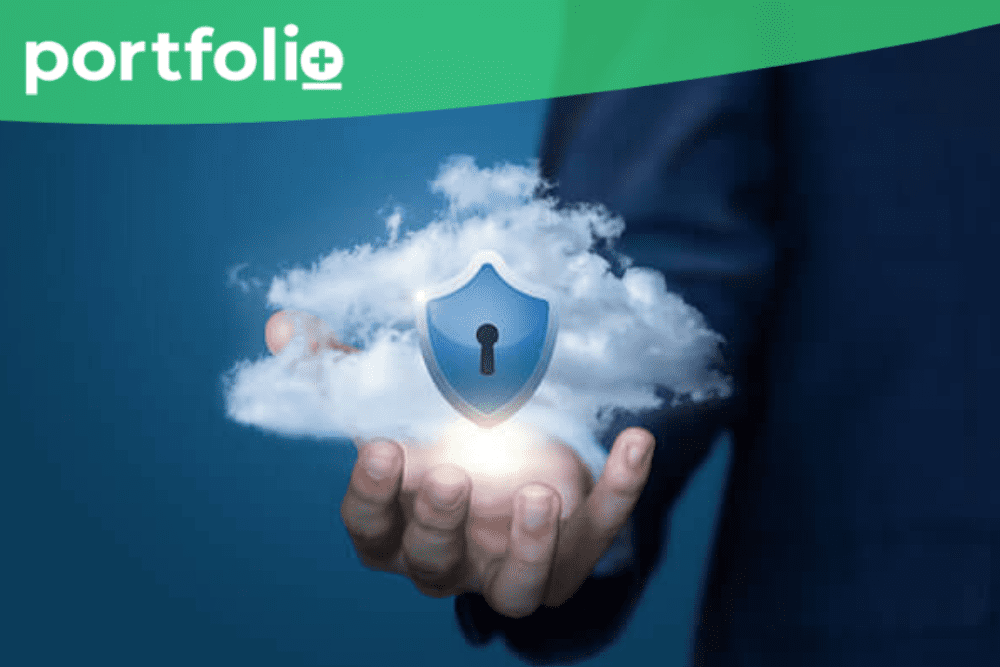 Virtual Private Cloud Will Play a Critical Role in the Future of Banking
Although at first glance a virtual private cloud may sound like the futuristic virtualization of cloud computing technology and banking infrastructure within the metaverse, that's not exactly it. (Well, not yet, anyway.) A virtual private cloud is a secure cloud computing technology solution that's primarily reserved for organizations that process highly sensitive data and have unique security and compliance requirements. The solution is currently available and used by governments, businesses, banks, and financial institutions—ones that operate within our current reality. Fair warning, though: Like CryptoPunks and non-fungible tokens (NFTs) or even the metaverse itself, when you're trying to understand the details of a virtual private cloud things can still feel a little abstract at first. That's OK, though! That should be expected. After all, we are talking about a cloud within the cloud here, and the cloud itself is already an abstraction.
While we're not delving into details of banking in the metaverse today, with virtual private clouds we are exploring technology that can make a significant contribution to the modernization of the financial services industry—just on a very practical level.
What Is a Virtual Private Cloud?
A virtual private cloud is a secure cloud computing technology solution and deployment model that offers organizations with unique security and compliance requirements a private network on public cloud infrastructure. There are three main public cloud providers available to banks and financial institutions today: Google Cloud, Microsoft Azure, and Amazon Web Services (AWS). What is essentially a private cloud hosted on the public cloud, a virtual private cloud combines the scalability and flexibility benefits of the public cloud with the ability to isolate sensitive data and systems on a private cloud network.
One notable difference is that where the public cloud uses a multitenancy architecture—a design that allows multiple customers to securely access private data on the same physical computing resources, like physical servers—organizations that use virtual private clouds leverage an arguably more secure, single-tenant architecture and have access to isolated computing resources that are reserved exclusively for them.
So, How Is a Virtual Private Cloud Isolated on Public Cloud Infrastructure?
A virtual private cloud is isolated using three different technologies: a subnet, a virtual local area network (VLAN), and a virtual private network (VPN). The first step in creating a virtual private cloud is to separate a small piece of the public cloud for private use. In order to partition or divide part of the public cloud for private use, a virtual private cloud uses a private IP subnet—this is essentially a range of private IP addresses that are reserved and not available through the public internet—along with a virtual local area network (VLAN). Similar to a traditional local area network (LAN), which can connect hosts on the same network using a physical switch and hardware, the VLAN allows administrators to create completely separate or segmented virtual networks but on the same physical hardware. The primary difference is that we separate networks on a VLAN logically rather than physically. This also provides the ability for network administrators to implement and configure different security controls over each of the different virtual networks. In order to access the virtual private cloud, a virtual private network (VPN) is used, which provides administrators and users with secure, authenticated, and encrypted remote access to the isolated resources within the virtual private cloud.
When it comes to solutions for cloud banking, there are generally three other types of clouds or cloud deployment options for banks and financial institutions, and they include public, private, and hybrid cloud. While each option has its own benefits, a virtual private cloud leverages the best features of each model to provide an ideal solution for banks and financial institutions that want all the benefits of the public cloud without compromising on privacy and security.
Why Is a Virtual Private Cloud Important for Banks?
A virtual private cloud offers a powerful technological foundation that can provide banks and financial institutions with a highly adaptable and highly secure banking infrastructure, one that's conducive to both change and innovation. Although change and innovation are two terms that are rarely referenced in the context of the financial services industry, these two concepts will undoubtedly reshape the industry over the next decade, with ongoing efforts aimed at payment modernization and the anticipated implementation of consumer-directed finance. The industry is changing quickly. But as the industry pushes forward with modernization initiatives and the adoption of a new open banking framework, banks are beginning to acknowledge the limitations of their current infrastructures.
Despite the fact that the pandemic has accelerated digital transformation in the financial services industry over the last two years—forcing a sudden and significant increase in the adoption and use of digital banking channels and shifting entire banking workforces online within a matter of weeks—many financial institutions are still largely reliant on decades-old technology. That includes the trusted monolithic applications and legacy core banking systems that have powered the banking industry for decades. Although these systems continue to process large volumes of data and do the jobs they were designed to do, they can also make it challenging to respond quickly to sudden changes in the market. Innovation requires agility, and agility requires a much more flexible and scalable banking infrastructure—one that's possible through the use of virtual private clouds.
Next to rising consumer expectations, perhaps the second most critical force driving cloud adoption in financial services industry today is the increased threat of competition by fintechs. These financial technology start-ups and firms that have threatened to disrupt the banking industry for over a decade already provide specialized customer-centric financial experiences through modern platforms and mobile apps that are built entirely on cloud technology. With their cloud-native applications, fintechs can respond to consumer expectations and bring new, innovative products to market quickly. While they've traditionally been considered a threat, many banks and financial institutions are discovering that fintechs can also lead to value new opportunities.
One reason true disruption hasn't occurred in the financial services industry is that fintechs are faced with challenging regulatory hurdles that have forced many of them to either change strategies, partner with established financial institutions in order to offer their products and services, or simply leave the market altogether. With the adoption of consumer-directed finance, that's likely to change, as many fintechs will finally gain access to the critical consumer financial data they need to power their applications. As a result, these fintechs are likely to find more traction, and banks may find that creating the right partnerships—and creating a platform that's both flexible conducive to third-party integration—could result in better consumer banking experiences.
With banks now under pressure to prepare their legacy systems for secure integration with new partners and third-party fintechs through application programming interfaces (APIs), moving to the cloud has become a prerequisite for banks wishing to shift their attention and resources from their IT infrastructure to focus on their expertise in banking.
Cloud Adoption in Banking Has Really Just Begun
While many financial institutions have implemented some form of cloud computing into their business practices over the last few years, a recent report from IBM provides a clear indication that cloud adoption has really just begun:
"91 percent of financial institutions are actively using cloud services today or plan to use them in the next six to nine months—double the number four years ago. However, very few mission-critical regulated banking workloads have shifted to a public cloud environment—only an average of 9 percent according to one report, which is lower than the average of other industries." (IBM)
By providing a platform to build and deploy a scalable and flexible banking infrastructure for mission-critical workloads, a virtual private cloud offers financial institutions all the benefits of cloud computing, including cost efficiencies, flexibility in rapid testing and product development initiatives, improved organizational collaboration, increased security, and the ability to focus more on what really matters—the banking experience.
With the ability to scale computing power and resources like data storage and servers on demand, the cloud also provides a foundation for a bank's digital transformation and legacy modernization, providing an infrastructure that promotes innovation throughout the organization—from streamlining DevOps to creating potential for partnership integration capabilities that can enhance the banking experience, help banks meet the technological requirements of consumer-directed finance, and bring legacy systems into the future.
What exactly will that future look like? Well, with one of America's largest bank's adopting a virtual reality program this year, it really isn't too farfetched that the financial leaders of the not-so-distant future will be operating their digital banks on virtual private clouds within the metaverse.
For now, though, VR headsets are not required.
Sources: https://en.wikipedia.org/wiki/Virtual_private_cloud (Retrieved December 1, 2021)
https://www.cloudflare.com/en-ca/learning/cloud/what-is-a-virtual-private-cloud/ (Retrieved December 1, 2021)
https://www.finextra.com/newsarticle/38980/bofa-preps-massive-vr-training-programme (Retrieved December 6, 2021)
https://www.ibm.com/thought-leadership/institute-business-value/report/banking-hybrid-multicloud (Retrieved December 13, 2021)
https://www.finextra.com/newsarticle/38980/bofa-preps-massive-vr-training-programme (Retrieved December 15, 2021)
Comments are closed.