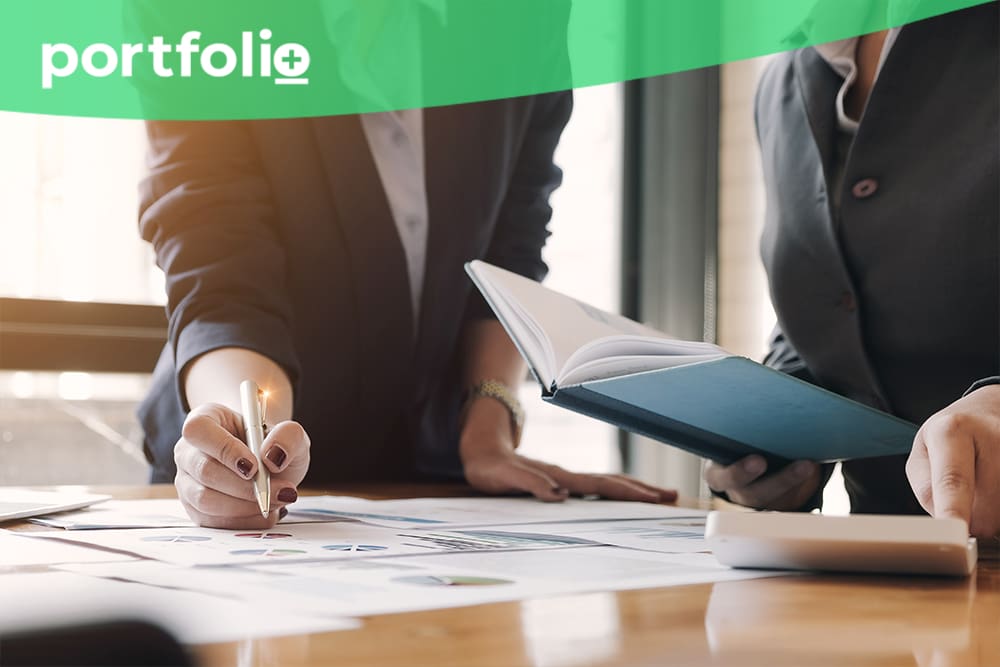 There Is Rising Demand in the Canadian Auto Lending Market
Despite a worldwide pandemic, rising unemployment rates, and levels of household financial anxiety that many of us have never witnessed before, there's not only hope for auto lenders—but there appears to be a growing opportunity in Canada's auto lending market. Next to securing a mortgage and buying a home, it's often the second biggest financial purchase that most Canadian consumers will make in their lifetime—or the third biggest purchase if you count a quality post-secondary education. Now, of course, there are countless other things that might fall into this over-generalized ranking of large purchases: an ancient Mongolian dinosaur fossil, a private 90,000-acre Hawaiian island, a second passport purchased for cash from a country like Austria, Cyprus, or Malta. (It's true, people actually buy these things.) But for those of us that aren't Nicolas Cage, the second biggest purchase of our lifetime is usually a fairly practical one: It's a car. 
Whether it's a modest $15,000 pre-owned gas-powered family sedan or a $105,000 anything-but-modest 1,000 horsepower next-generation luxury electric GMC Hummer, one thing is clear: There's a steady underlying demand for auto lending and helping people find, finance, and purchase the vehicles they want or need. 
That demand isn't going away, either. Actually, it's growing.
Similar to the surging prices of detached homes and condos in Canada's housing market at the moment—a phenomenon that's quietly spreading from large cities to smaller towns and rural communities across the country—prices for both new and used vehicles are on a sharp rise, too. According to an analysis by JD Power, new vehicle prices in Canada hit an all-time high this year with the average price of a new vehicle topping $40,000. It's not just new vehicles that are hitting record highs, either. Used vehicle prices are hitting record highs, too, with the average price of a used car reaching $21,558 just last summer. 
So, what's happening in Canada's automotive market that's driving the price of both new and used vehicles up at a time when we're technically not supposed to drive anywhere except the local grocery store or the pharmacy for essential items? Think about it: How is a market under intermittent stay-at-home orders driving up the cost of cars, trucks, and SUVs that are designed specifically to take us, well, away from home? With less people making the long commutes to work, entire workforces shifting to remote operations, and countless second vehicles sitting unused in countless driveways across the country, shouldn't the value and price of vehicles be dropping? After all, haven't we proven to ourselves that we really don't need to drive so much? 
These are complex questions. As you might suspect, the answers aren't so simple, either.  
What's Driving Up the Price of Vehicles and What Does It Mean for Canadian Auto Lending?  
The demand and the rising price of cars, trucks, and SUVs are being driven up by so many factors that it's difficult to identify single cause or draw a specific correlation between cause and effect in the market. The COVID-19 pandemic unquestionably plays an underlying role, and although it's a key factor at play, it's not the only driving force. Ultimately, a combination of environmental factors, economic factors, and social factors are all contributing in some way to the rising prices of new and used vehicles. 
For instance, there has been an ongoing trend in the auto market for some time now where consumers have overlooked the traditional family sedan, opting instead to purchase larger and safer vehicles like SUVs, crossovers, and pickups. Ford identified this growing consumer trend back in 2018 when the company announced that it would phase out most of the cars it sells in North America. That came as a bit of a shock to many consumers at the time. Since then, other manufacturers have been following suit, quietly phasing out various models of their sedan—including Volkswagen who phased out its iconic and bestselling Beetle, which the company retired in 2020 after 81 years of production. 
That's just one trend driving up the cost of vehicles. Compared to their family sedan counterparts, SUVs, crossovers, and pickups are considerably larger, meaning they're more expensive to manufacture and produce. As a result, they simply cost more for end consumers. 
Now, consumer preference for SUVs, crossovers, and pickups would be driving up the average cost of vehicles under normal, pre-pandemic, economically stable circumstances. After all, we expect price increases when we shift our preference from buying smaller, cheaper-made-things to buying larger, more-expensive-made-things. But how does a worldwide pandemic affect the average price increase associated with consumer preference and people simply wanting larger, more expensive vehicles? 
It amplifies it. The COVID-19 pandemic has led to interruptions in vehicle assembly lines. It's caused shutdowns in new vehicle production. It's contributed to parts production shortages around the world that have evolved out of physical distancing and health and safety guidelines. 
As a result, vehicle prices rise. 
How does this impact Canadian auto lenders, specifically? People may require larger loans to purchase their vehicles. They may have temporary, sporadic, or long-term impacts to their family income, as a result of the pandemic. With the price of used vehicles on the rise and the decreasing supply in the market, many consumers that may have considered purchasing used vehicles will now be forced to consider financing a new one. 
How Is the Pandemic Driving Up the Price of Used Cars?
The impact on vehicle production and the price increase is apparent for the new vehicle market where the very assembly lines where the vehicles are produced is directly impacted, but what about used vehicles? How are all those second cars sitting unused in countless driveways across the country driving up the price of used cars? Well, if people aren't buying new vehicles, they're not selling old vehicles, either. They're simply holding on to what they have. There's a lot of financial anxiety at the moment and many consumers are simply focused on building up their emergency savings and waiting for some sense of a return to financial and economic normalcy. With elevated unemployment rates, many people are acutely aware that their employment situation can change at any moment. As a result of these factors, the supply in the used car market is simply drying up, creating more demand.
As a result, vehicle prices rise. 
With the prices of used vehicles on the rise, Canadian auto lenders understand that some consumers that may have had the savings to purchase a vehicle outright in the past, may now need financing in order to secure a used vehicle—and so the market is simply changing, creating demand, and adding both new risks and new opportunities for auto lenders. This flux should only be temporary, but there are other industry shifts that may create more need for Canadian auto lenders in the years ahead.  
As the Automotive Industry Shifts from Gas-Powered to Electric-Powered Vehicles, Vehicle Prices Will Continue to Increase  
With consumer preference, market trends, and interruptions to vehicle manufacturing caused by the pandemic all driving up the prices of vehicles, what about other pre-existing environmental and social factors that are at play here? COVID-19 has sent a ripple effect throughout all areas of our lives, including shifts in the way we live and work, but the auto industry itself is also undergoing a revolution as manufacturers grapple with the shift from gas-powered to electric-powered vehicles. 
Even brands like Harley Davidson, a company known for its distinctive, deep-throated, gas-powered motorcycles, is quietly shifting to nearly silent electric motorcycles and entering an entirely new market with the launch of Harley Davidson eBicycles. Auto manufacturers aren't simply responding to the ecological impact of gas-powered vehicles and the effects they have on our climate—they're ultimately being forced to change. That's mainly due to the fact that the consumer mindset has drastically changed over the past few years, as millennials influencing the market tend to consider and weigh ecological, sustainable, and social impacts in their purchasing decisions. 
Unfortunately, electric vehicles are still more expensive to make, primarily because of the cost of producing electric vehicle batteries. According to Bloomberg, this is largely because of the expensive materials used in the batteries' cathodes—one of the two electrodes that store and release energy. Metals used in this part of the battery are cobalt, nickel, lithium, and manganese, which need to be mined, processed, and converted into high-purity chemical compounds. That translates into higher prices for manufacturers. 
As a result, vehicle prices rise.
Despite the fact that electric vehicles are still more expensive to produce, change is coming, and we'll only see more electric vehicles roll off of assembly lines in the future as consumers swap their gas-powered SUVs, pickups, and crossovers for their electric counterparts.
Finally, what about transportation itself? Transportation has changed dramatically over the last year. How people move around is different today than it was in our pre-pandemic lives, and that's especially true for families living in major cities and urban centers. How do Canadians perceive public transportation when it comes to maintaining personal safety? 
Ask yourself this: Are you comfortable hopping on the TTC in downtown Toronto these days? What was once the ideal solution for many families living in and around Canadian cities like Toronto, Montreal, Ottawa, and Vancouver, is now a threat to personal health. Due to the pandemic, simply jumping on a subway or bus isn't as safe as it once was. As a result, more and more people are looking for ways to avoid public transit. 
As a result, vehicle prices rise. 
How Is the Rising Price of Vehicles Creating More Opportunities for the Canadian Auto Lending Market?
What do all of these factors equate to in terms of the auto lending market in Canada? It's an opportunity, and it's only growing. People still need vehicles, and those vehicles are becoming more expensive to purchase and own. Whether those people are in the market for new or used vehicles, many of them will require loans in order to finance and purchase. With the average price of vehicles going up—driven by consumer preference for larger vehicles, the pandemic's impacts to manufacturing, industry-wide shifts to electric vehicle manufacturing, a changing eco-friendly consumer mindset, production line shortages, and changes to the way we simply move—people will need more money to purchase the cars they want or need. 
For Canadian automotive lenders, there's an incredible amount of opportunity in the near future. Ultimately, as vehicle prices rise, more people will need auto loans to finance and purchase them. 
And fewer people will be in the market for ancient Mongolian dinosaur fossils. 
Sources: 
https://www.businessinsider.com/things-only-super-wealthy-people-buy-2018-9#1-tickets-to-outer-space-1 (Retrieved April 7, 2021)
https://toronto.ctvnews.ca/vehicle-prices-in-canada-hit-all-time-high-with-average-topping-40-000-1.5267393 
https://www.jdpower.com/cars/shopping-guides/why-are-used-cars-so-expensive (Retrieved April 8, 2021)
https://www.jdpower.com/business/press-releases/jd-power-lmc-automotive-forecast-december-2020 (Retrieved April 9, 2021)
https://techcrunch.com/2018/04/25/ford-to-stop-selling-every-car-in-north-america-but-the-mustang-and-focus-active/ (Retrieved April 9, 2021) 
https://www.businessinsider.com/cars-that-will-be-discontinued-in-the-next-year-2019-9 (Retrieved April 9, 2021) 
https://www.bloombergquint.com/quicktakes/why-building-an-electric-car-is-so-expensive-for-now-quicktake (Retrieved April 9, 2021) 
Comments are closed.