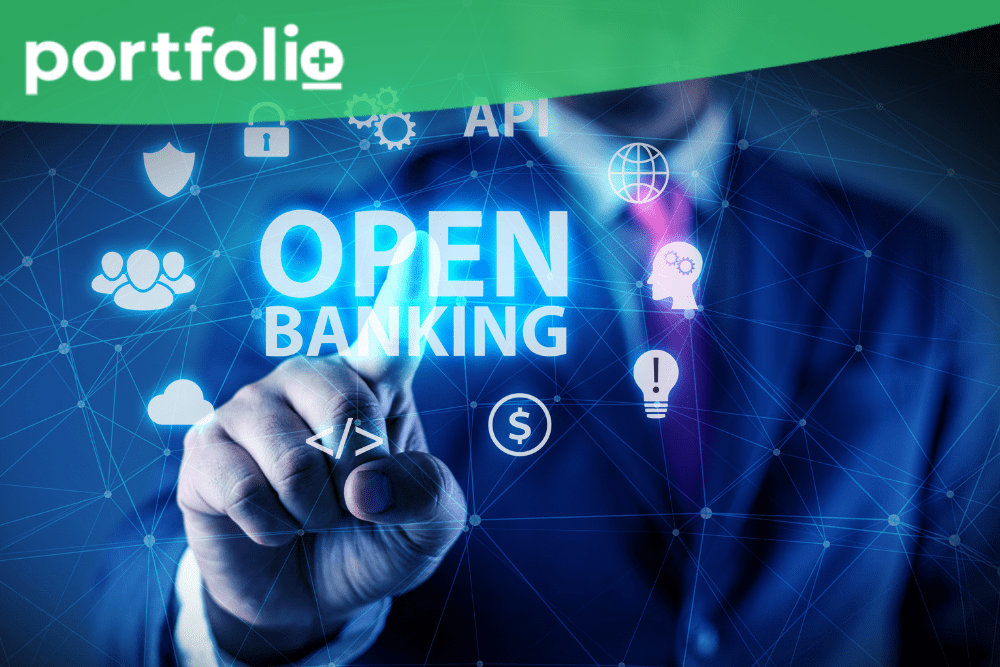 When it comes to financial technology and financial services innovation, the banking industry is still evolving. Banks are modernizing, fintechs are adapting. We're unquestionably somewhere in the middle of a kind of banking evolution. Whether we're looking at technology, legislation, or even banks and other industry players, one thing is consistent: Things are changing. Even how we talk about different banking technology and different banking business models is changing, as the industry defines and then refines banking models and frameworks that leverage application programming interfaces (APIs) as a means of integrating banking services into new platforms. When we experience change that is indicative of any kind of evolution, though, it's a little hard to ignore the concept of natural selection. 
This state of change—or the idea that we're experiencing an industry in flux—doesn't just apply to the banking industry here in Canada, either. It's most apparent when we look at other jurisdictions around the world. We see it clearly in places like the UK, Europe, and Australia. In some of these jurisdictions, once struggling fintechs are now competing head-on with banks. Some of those fintechs have even mutated, adapting to the regulatory frameworks that once contained them and acquiring banking licences to become fully regulated banks on their own. In an industry where consumers were once served primarily by big banks, there are now innovative new players like competing fintechs, neobanks, and challenger banks.  
These jurisdictions have adopted entirely new banking models, and they have taken legislative steps to reform data protection and improve consumer data rights in order to promote change and innovation in the financial services space. Collectively, we call it open banking—an API banking framework that's intended to promote market competition and consumer choice and ultimately give consumers more control of their financial data. In Canada, we've been asked to call it consumer-directed finance. In wider industry discussions about the future of open banking, we forget the regulatory enablement aspect of it altogether and call it, more broadly and more inclusively, open finance. Although there are subtle but important differences between each of them, open finance is generally seen as the next step in open banking, offering consumers access to a broader range of financial products and services. 
These aren't the only significant changes in our current evolution of banking.
Another banking business model driving change and innovation is Banking-as-a-Service (BaaS), an API banking model which provides non-banks with a foundation for white-label banking and embedded finance. Banking-as-a-Service can even provide traditional banks with the opportunity to quickly launch entirely new digital banks. 
With multiple competing API banking business models in the industry, is there any evidence that one of them may be more effective or more viable than another? While open banking seems to require more regulatory guidance and regulatory enablement, including data privacy reform, Banking-as-a-Service is already proving to be a market-driven solution to innovation in financial services—even here in Canada. After all, Banking-as-a-Service has the potential to increase consumer choice in the market with the added benefit of adhering to the current regulatory environment. 
As API banking models mature, is it possible Banking-as-a-Service will emerge as a sufficient market-driven solution to innovation in financial services? Is it possible that Banking-as-a-Service is a better model for our industry than open banking? If adopted by our big banks, could Banking-as-a-Service even provide enough innovation to destroy open banking?
Let's Look at How Starling Bank Leverages API Banking to Both Stifle Innovation in Open Banking & Take Over the World
Without a doubt, these are contentious questions to ask—especially here in Canada, as we prepare for the proposed January 2023 launch of consumer-directed finance. These questions are ultimately rooted in a recent dispute between Starling Bank's CEO and founder, Anne Boden, and a collective group of fintech founders in the UK. 
In case you missed it, Starling Bank plans to begin its takeover of the world in 2022. According to a recent blog post by the challenger bank's CEO and founder, Anne Boden, the UK-based fintech company will pursue plans to offer its Banking-as-a-Service solution to banks around the world in 2022, promising licensed banks the opportunity to build their own digital bank on top of Starling's technology—and launch it within a matter of months. 
From the Starling Bank blog: 
"As we enter the new year we're embarking on a new phase, starting with the launch of our Software as a Service, or SaaS, proposition, taking Starling's software to banks around the globe.
With SaaS (or Starling as a Service, as we like to call it) we will offer our partners the benefit of Starling's advanced technology to use as their own. If a bank wants a digital bank, they can have one up and running in months with Starling's SaaS offering. It will be their licence, our technology" (Boden). 
Starling Bank's SaaS offering would essentially provide banking partners—particularly licensed banks outside of the UK—with access to Starling Bank's software and technology stack, effectively providing those banks with a packaged Banking-as-a-Service SaaS solution for launching a new digital bank. 
While many banks are continuing to focus on core platform modernization initiatives and moving their infrastructures to the cloud, launching an entirely new digital bank has proven to be another viable alternative for getting to market with a modern platform. Although the approach still doesn't provide a comprehensive solution for the problems many banks are facing with current legacy technology and business processes, it does offer banks and financial institutions the potential opportunity to launch a separate business built on a modern banking platform that could potentially provide the digital services and experiences that consumers now expect.
This isn't the only attention Starling Bank's Anne Boden is getting recently, though.
Ironically, the bank's CEO and founder has also been accused of stifling innovation in the UK's financial services industry after making a comment to a Treasury Select Committee back in October saying, "Open Banking has not been a success." 
Although Boden's comment was ultimately intended to underscore the initial objective of open banking as means of enabling consumer choice and account switching, her comment was met with immense criticism from the wider fintech community that opposed her view. 
In a letter signed by 53 different fintech founders and sent to Members of Parliament, the aptly named Fintech Founders Group described Boden's comments a "dramatic oversimplification" of the goals of open banking. 
From the signed Fintech Founder Group letter to MPs posted in full to AltFi.com:
"[Boden's view] is not our view, and we believe that this view is uncompetitive and typical of banks trying to thwart the future of innovation in financial services."
As one of the UK's largest fintechs, it's hard to argue that Starling Bank is stifling innovation in financial services—at least not its own innovation. 
So, what's really going on here? Why has the company's CEO and founder, a prominent advocate of innovation in financial services, taken such a strong stance against open banking? And why would the fintech and challenger bank want to prevent the further development of an ecosystem of fintech solutions that would promote consumer choice in the market by providing other fintechs and service providers access to consumer financial data? 
Starling is a unique case. Unlike many fintechs, Starling holds its own banking license, making it just as much a regulated bank as it is a fintech. By prematurely declaring the death of open banking in the UK, it's clear Starling Bank is focusing on a form of financial services innovation that has no need for open banking. So, what does Starling's CEO see as the future of banking and financial services in the UK? Well, we can infer that it's probably the same thing she sees as the future of banking in the rest of the world: It's Banking-as-a-Service. (Conveniently, it's Starling Bank's own model of it.) 
While both open banking and Banking-as-a-Service are still relatively new API banking models in financial services, they have essentially evolved and matured over the last couple of years. The opposing positions between Starling Bank's CEO and the UK's wider fintech community illustrates an interesting point on the current state of financial services and financial technology: These two API banking models are at odds. Although they're similar, Banking-as-a-Service has emerged as a unique and viable model of modern banking that provides a platform for financial services innovation that doesn't require regulatory enablement like open banking. 
Boden's main point here, though, is captured in her explanation of why she believes open banking has failed.
From Anne Boden, taken from the transcript of the Treasury Committee meeting:
"Customers are not influenced to switch banks because they can take their data with them. They switch banks because they want a better service and are prepared to lose one bank and go to another."
Although it's clear open banking hasn't failed—in its letter to MPs, the Fintech Founders Group cites a report that there are now over 2.5 million open banking payments a month compared to just 320,000 in the whole of 2018—Boden still makes an important point here. Conversations and discourse around open banking are often predicated on and centered around consumer choice in the market and the ability for consumers to move their data. But is the ability to move data really what consumers want? Of course not. 
Consumers don't want to take their data anywhere—consumers don't want to have to think about data. They just want banking to be easier. They want a better service and a better experience, whether it's provided by a fintech or a trusted and regulated bank—or both. 
By focusing simply on the ability to move data, Boden is clearly oversimplifying the purpose of open banking, drawing attention away from its end goal, which is ultimately to promote better financial services for consumers. Unfortunately, most fintechs don't have a banking licence and still need open banking in order to access the data they need to offer better services and experiences. 
Banking-as-a-Service Can Provide the Innovation the Banking Industry Needs without Open Banking
Although Boden's view of open banking may be considered too narrow, it conveniently plays to Starling Bank's advantage. More importantly, though, this dispute between Boden and the wider fintech community in the UK has highlighted the ability of Banking-as-a-Service to provide the innovation the banking industry needs, the kind of innovation Canada is expecting to foster with open banking and consumer-directed finance. 
If an incumbent bank launches a modern digital bank on a Banking-as-a-Service platform, could it provide the innovative banking experience that meets those rising consumer expectations that open banking aspires to address? 
If so, is it possible that the market-driven approach of incumbent banks launching their own separate digital banks on Banking-as-a-Service models could provide sufficient choice in the market, better services and experiences for consumers, and ultimately a superior API banking framework than open banking? 
Of course, both API banking models together would likely provide maximum consumer choice and maximum innovation in the industry. Without the emergence of open banking, many of these Banking-as-a-Service innovations may have never emerged in an industry that was so resistant to change. 
When it comes to the Canadian banking industry, the main point here is that consumer-directed finance still requires more regulatory guidance, while the Banking-as-a-Service model fits into our current regulatory environment.
It's also already here.
Sources: 
https://www.finextra.com/newsarticle/39453/fintech-founders-accuse-starlings-boden-of-trying-to-stifle-innovation (Retrieved January 18, 2022)
https://www.altfi.com/article/8664_in-full-heres-the-fintech-founders-letter-criticising-anne-bodens-select-committee-comments (Retrieved January 19, 2022)
https://www.forbes.com/sites/forbesfinancecouncil/2021/07/06/open-banking-to-open-finance-the-path-to-fairer-finance/?sh=6286414425f4 (Retrieved January 20, 20220
Comments are closed.