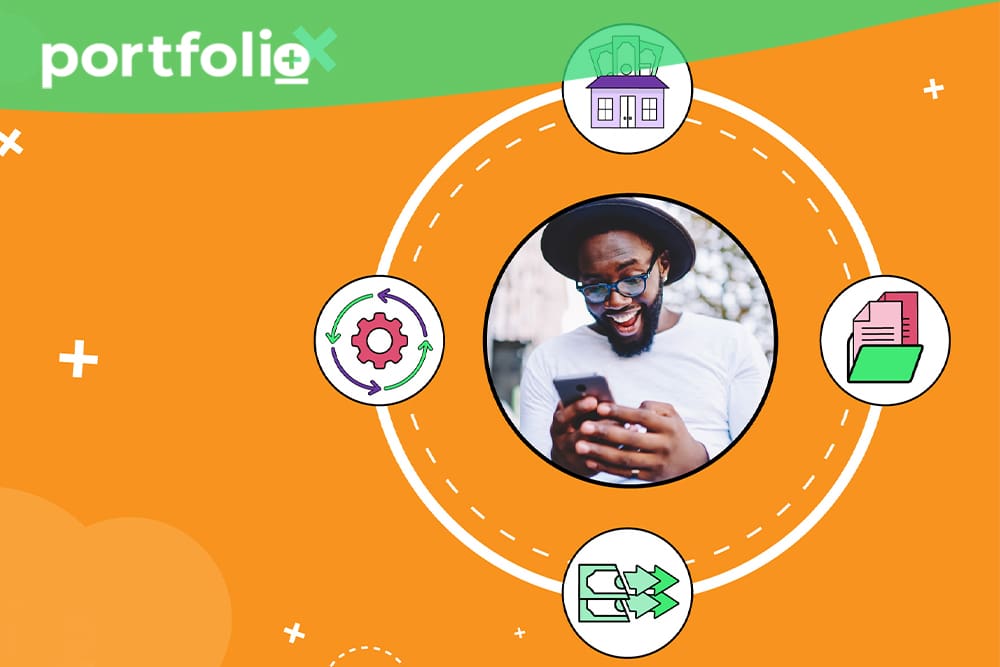 Portfolio+ Incorporated (Portfolio+ Inc.) is pleased to announce that Equitable Bank is now offering US currency guaranteed investment certificates (GIC) in Canada, a move that expands on the Canadian challenger bank's existing line-up of GIC investment options and leverages the latest updates to the Portfolio+ banking platform. Equitable Bank's US dollar nominee GICs are available starting today and provide investors with cashable, short-term, and long-term investment options, including a 10-year US dollar GIC.
"We're laser-focused on driving change in the Canadian banking industry in real ways that will enrich people's lives," said Mahima Poddar, Senior Vice-President and Group Head of Personal Banking for Equitable Bank. "An important aspect of that is responding to regulatory changes and creating new investment options that will help our clients build a strong, diversified investment portfolio that's protected. With US dollar GICs, we're helping to create a new market for foreign investments in Canada that provides strong returns for Canadian investors.
Equitable Bank's latest GIC offerings highlight the Schedule I bank's timely response to federal regulatory changes that were announced in April 2019, when Parliament passed amendments to the Canada Deposit Insurance Corporation Act intended to modernize and strengthen deposit insurance protection for Canadians. The changes, which came into effect on April 30, 2020, include expanded deposit insurance coverage to deposits held in foreign currency, as well as extended coverage of eligible deposits with terms greater than five years. With those changes now implemented, Equitable Bank customers can take advantage of long-term US dollar GICs that are fully protected by the Canada Deposit Insurance Corporation (CDIC).
"These are considerable changes that have a fairly significant impact for Canadians that have wanted to invest in US currency but needed the security that CDIC deposit insurance protection offers," said Dianne Cupples, COO of Portfolio+ Inc. "Equitable Bank is unquestionably a driving force in the Canadian banking landscape. We're proud to partner with Equitable Bank on this initiative, and the US dollar term deposit features are an exciting addition to our banking platform and term deposit software."
Designed for banks and financial institutions, Portfolio+ term deposit and GIC software is a staple of the company's financial services software offering, providing banks and financial institutions with an industry-trusted solution that allows them to quickly raise millions of dollars in funds through the Canadian nominee name deposit network. Along with the latest CDIC and GIC product updates, the Portfolio+ term deposit software also includes newly released API enhancements intended to support the company's focus on growing its open banking platform for the future of consumer-directed finance in Canada.
In addition to its +Terms software, Portfolio+ provides core banking and open banking solutions with a fully documented RESTful API that connects traditional financial institutions with fintechs and financial service providers to create entirely new Banking as a Service (BaaS) platforms, white-label banks, and customer-centric consumer-directed finance solutions.
About Portfolio+ Inc.
Portfolio+ Inc. connects financial institutions with customers and partners using innovative technologies. Its core banking software solutions and open banking technology are used by financial institutions in Canada and the UK. With its powerful +Open Banking Platform and fully documented RESTful APIs, Portfolio+ has the power to connect banks, credit unions, and financial institutions with the evolving ecosystem of financial services technology that is putting everyday customers in control of their financial data.
Located in the Greater Toronto Area (GTA), Portfolio+ is used by 5 of the 7* largest financial institutions in Canada and is a part of Volaris Group Inc.
For more information, please visit portfolioplus.com.
*Based on TSE market capitalization figures retrieved in September 2020.
About Equitable Bank
Equitable Bank, Canada's Challenger BankTM, has grown to become the country's ninth largest independent Schedule I bank through its proven branchless approach and customer service focus in providing residential lending, commercial lending, and savings solutions to Canadians.
EQ Bank, the digital banking platform launched by Equitable Bank in 2016, provides state-of-the-art digital banking services, and has recently surpassed $4 billion in deposits.
Comments are closed.