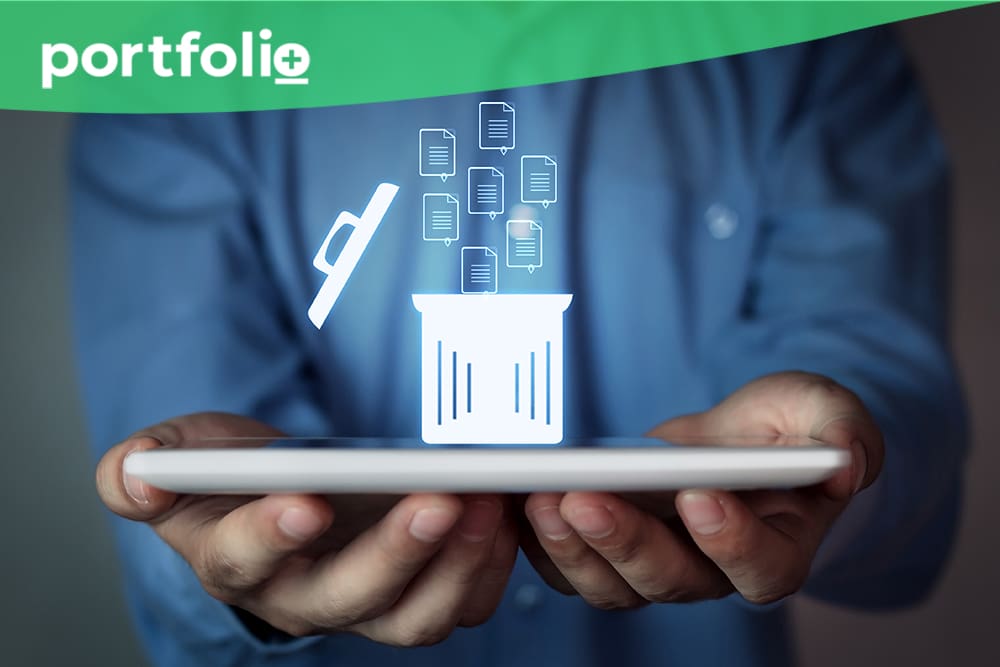 Portfolio+ Inc (Portfolio+), a Canadian provider of financial services systems and technologies, announced today the release of Data Management Delete, a new data compliance feature that empowers banks and financial institutions to delete closed accounts and client information files securely and efficiently from the Portfolio+ platform.
Designed to provide unparalleled convenience, the Data Management Delete feature ensures that financial institutions adhere to legal requirements and uphold the highest standards of data privacy by complying with the latest stringent data retention regulations, including Law 25 in Québec and proposed Bill C-27.
Key Features and Benefits:
Enhanced Data Control: Users gain a comprehensive suite of tools to manage data deletion effectively. Administrators can easily configure user access, bolstering security and control over sensitive information.
Customized Deletion: The feature introduces a user-friendly mechanism to exclude specific accounts and client information files from the deletion process, granting compliance teams ultimate flexibility in managing data.
Supervisor Oversight: This functionality ensures that exclusions from the deletion process receive the appropriate level of scrutiny. A second-level review adds an extra layer of security, preventing inadvertent data loss and fostering robust data governance.
Robust Auditing: The feature offers comprehensive system audits, capturing changes and decisions related to data updates. This real-time tracking enhances accountability and facilitates compliance reporting.
"As the financial landscape evolves, so do our responsibilities in helping banks and financial institutions safeguard sensitive information," said Dianne Cupples, CEO of Portfolio+ Inc.  "With Data Management Delete, we empower our clients to navigate complex data retention regulations while reinforcing our commitment to data privacy and security."
Portfolio+ customers can contact their senior sales account manager to take advantage of Data Management Delete starting today.
About Portfolio+ Inc.
Portfolio+ Inc. connects financial institutions with customers and partners using innovative technologies. Its core banking software solutions and open banking technology are used by financial institutions in Canada and the UK. With its powerful +Open Banking Platform and fully documented RESTful APIs, Portfolio+ has the power to connect banks, credit unions, and financial institutions with the evolving ecosystem of financial services technology that is putting everyday customers in control of their financial data.
Located in the Greater Toronto Area (GTA), Portfolio+ is used by 5 of the 7* largest financial institutions in Canada and is a part of Volaris Group Inc.
For more information, please visit portfolioplus.com.
*Based on TSE market capitalization figures retrieved in September 2020.
Comments are closed.