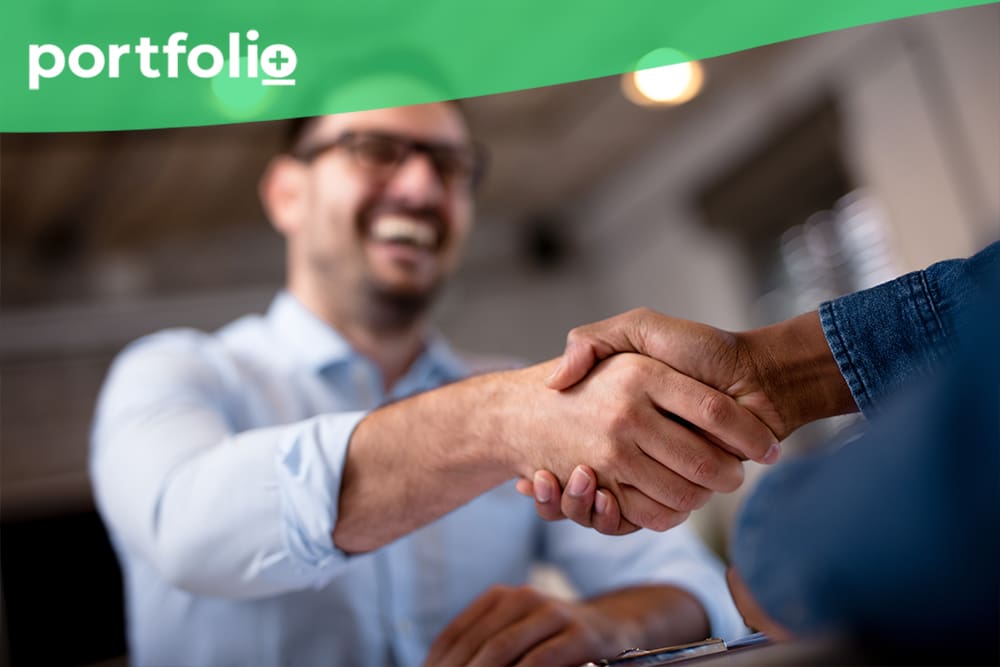 TORONTO, Ontario — October 25, 2021
Portfolio+ Inc. (Portfolio+) is pleased to announce that it has joined the Open Banking Initiative Canada (OBIC) to contribute to the development of a consumer-directed finance framework in Canada that will encourage innovation in the marketplace and put Canadian consumers in control of their banking and financial data.
"By joining the Open Banking Initiative Canada, Portfolio+ adds its voice to a collective group of technology, regulation, and financial services leaders that will help guide the Canadian financial services industry in its transition to consumer-directed finance," said Dianne Cupples, CEO of Portfolio+ Inc. "Supporting the seamless shift to open banking in Canada by sharing our expertise with other industry leaders, we are helping to build a cohesive foundation for next-generation, consumer-centric banking experiences while promoting data rights, infrastructure security, and consumer choice in the marketplace. We're excited to help revolutionize the industry, and we're proud be part of a group that will reshape the future of banking for consumers right here in Canada."
With an emphasis on the importance of consumer data rights, open banking provides a framework for consumers to easily share their financial data with other financial institutions and accredited third-party service providers. Leveraging secure application programming interfaces (APIs), the framework provides consumers access to innovative financial services, savings, budgeting, and investment tools to help them manage and gain insights into their own financial health.
Implemented in a number of international jurisdictions, open banking—which is known as consumer-directed finance in Canada—will help create a thriving digital financial ecosystem that encourages technological innovation and consumer choice in the marketplace.
"We're pleased to welcome Portfolio+ to the Open Banking Initiative Canada," said Michelle Beyo, CEO and Founder of FINAVATOR and OBIC Board Member. "Financial institutions have been the trusted custodians of consumer financial data for decades, but those financial institutions also rely on trusted technology and financial services applications like Portfolio+ to securely handle, transmit, and store data. As we collectively work to put consumers in control of that data, APIs and financial technology will play a crucial role in developing Canada's open banking system. We're pleased Portfolio+'s has joined us and will be a part of that."
In August 2021, the federal government's Advisory Committee on Open Banking recommended a phased open banking roll-out. It is anticipated to launch in Canada by January 2023.
Portfolio+ Inc. connects financial institutions with customers and partners using innovative technologies. Its core banking software solutions and open banking technology are used by financial institutions in Canada and the UK. With its powerful +Open Banking Platform and fully documented RESTful APIs, Portfolio+ has the power to connect banks, credit unions, and financial institutions with the evolving ecosystem of financial services technology that is putting everyday customers in control of their financial data.
Located in the Greater Toronto Area (GTA), Portfolio+ is used by 5 of the 7* largest financial institutions in Canada and is a part of Volaris Group Inc.
For more information, please visit portfolioplus.com.
*Based on TSE market capitalization figures retrieved in September 2020.
About Open Banking Initiative Canada
Open Banking Initiative Canada (OBIC) exists to develop a market-driven open banking framework in Canada that will make consumer empowerment possible in our country. We are a not-for-profit organization gathering great minds in finance, technology and regulation, creating a groundswell that will be a force for good, giving Canadian consumers choice and control over their financial data.
For more information, please visit obicanada.ca.
Comments are closed.