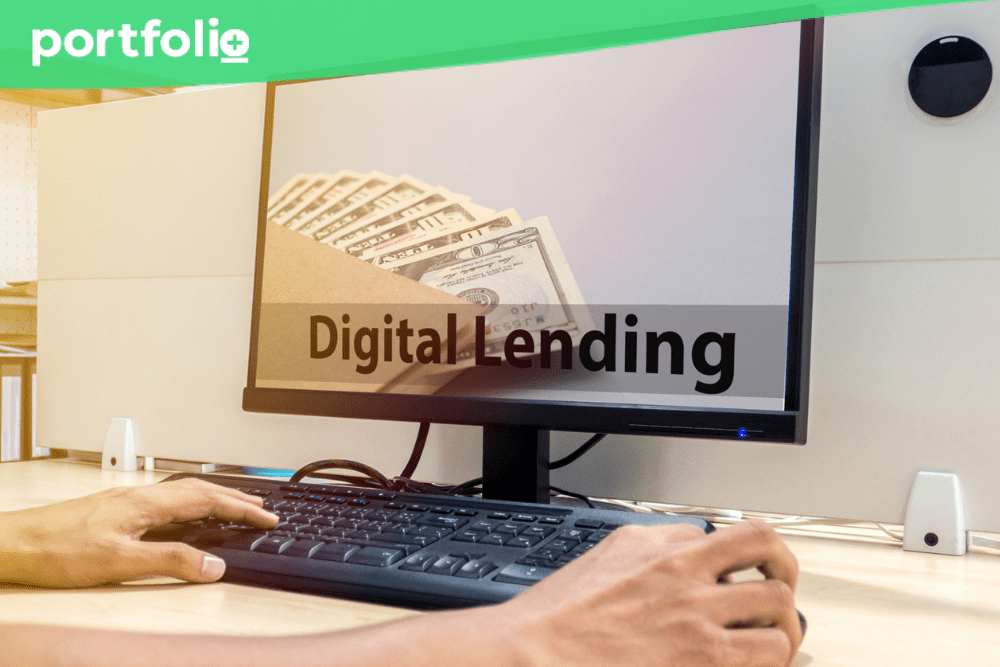 Loans and mortgages aren't completely broken. That's primarily because the main difference between something that's broken and something that's not broken is that broken things generally can't do the functional job they were initially designed to do, often because some critical element or piece is either damaged or missing. For the most part, traditional loans and mortgages still do the functional job they were designed to do: They provide home buyers, borrowers, and lenders with a comprehensive process for financing by taking a structured approach to lending money and setting repayment terms. The problem is that our traditional structured process for a consumer acquiring a loan or mortgage is painfully outdated when compared to modern financial services technology and the true potential of digital lending.
The thing is, sometimes things don't have to be broken to be, well, bad. You don't still use a rotary phone as your primary tool for communicating, do you? Of course not. That's probably because relative to a modern-day smartphone that connects you to the world, keeps you up to date on current events, and stores all those adorable photos of your pet Yorkshire Terrier, Charlie, a rotary phone is bad. It's not broken—it's just bad! We have higher expectations of what a phone can do for us, and while it's still functional a rotary phone no longer provides the best possible experience. The point is, just because something isn't broken doesn't mean it shouldn't be replaced with something better, something exponentially more efficient, and something that ultimately creates a better experience for the user. Unfortunately, the financial services industry has seemingly built a reputation for this kind of technological complacency, partly because for heavily regulated banks and financial institutions replacing outdated technologies can be especially complex and expensive, while also taking considerable time and resources and introducing risk. Alternatively, changing financial service providers because our financial institutions can't meet our expectations can feel almost as cumbersome for consumers. 
Things don't have to be bad! 
Technology and innovation can make even the most efficient products and solutions painfully inefficient over time. Although it might seem unconvincing, financial services technology isn't immune to this kind of technological innovation. (Even though with legacy banking systems, it can sometimes feel that way.) With enough time, advancements in technology and continuous innovation can make great products and solutions intolerable, and that's why traditional loans and mortgages—along with the financing processes we use to originate and underwrite them—are in desperate need of replacement. While mortgages and loans still do the jobs they were designed to do, the traditional lending process is incredibly inefficient, and with the pandemic accelerating digital transformation in the financial services industry, many lenders, banks, and financial institutions are finally considering replacing their traditional lending processes and solutions with digital lending.     
So, what is digital lending? Digital lending is the combination of modern financial services technology and improved, data-driven financing practices used by lenders, banks, and financial institutions to provide consumers, businesses, and potential borrowers with a self-serve, automated, end-to-end lending experience—one that's provided entirely online through a secure mobile lending or banking app. 
Driven by a post-pandemic shift in consumer preferences for digitalized financial services, digital lending technology has quickly become a critical component for every modern lender. While the pandemic in the early 2020's made it challenging to apply for a loan or mortgage in person, for many lenders it also exposed the immediate need for improved digital lending solutions that could meet rising consumer expectations for a quick, seamless, and entirely digital financing decision. 
The technology provides a streamlined, app-based loan origination process that makes it easy for consumers, business owners, and other potential borrowers to apply for a loan or mortgage and receive an approval and funding decision online. While digital lending technology includes all aspects of the traditional lending process, it provides considerable efficiencies in origination and automated underwriting. A comprehensive digital lending solution will even allow banks to integrate with important third-party applications and other critical industry partners, including providers of home and property appraisal solutions and credit bureaus.  
Digital Lending Provides Valuable Benefits for Both Consumers and Lenders Alike
For both consumers and lenders, digital lending can provide improved efficiencies in all areas of the lending process from the initial application for a loan or mortgage to pre-approval, underwriting, funding, closing, and even servicing. 
Let's start with the consumer. The proliferation and rise of consumer electronics and mobile technologies over the last two decades has ultimately created a new generation of tech-savvy, digital-native consumers. These consumers, many of them now prospective home buyers that fall into the key demographics for financial institutions, mortgage brokers, and lenders, have developed an expectation that financial services and the technology provided by financial institutions and lenders should provide the same kind of digital experiences that they have become accustomed to through interactions with apps and products developed by Big Tech companies—companies like Facebook, Amazon, Apple, Microsoft, and Google. Applying for a loan or mortgage on a mobile device and receiving a decision within the same day is no longer considered a convenience—consumers actually expect it. 
Consumers aren't the only ones that benefit from digital lending, either. For financial institutions and lenders, originating a loan or a mortgage is a complex manual process, and it requires the collection of a considerable amount of personal financial data—data that's often already stored within financial systems. In addition to requiring a credit report from an external party, every loan and mortgage application also requires lenders to collect and review financial documents and information, including an applicant's proof of income, financial history, paystubs, T4 slips, and, for mortgages, proof of down payment. 
These manual processes are not only time-intensive, but they're incredibly costly for lenders. They also create an unpleasant experience for home buyers and borrowers that are expecting a seamless digital experience but are faced with a fragmented lending process that puts unnecessary emphasis on the details of a financial product rather than the experience of purchasing a home. Digital lending has the potential to change all that.
Digital Lending Simplifies and Streamlines Loan and Mortgage Applications
The most obvious benefit of digital lending is the direct impact it has on the customer experience. Remember, consumers are actively reviewing features, comparing products, and making purchasing decisions on their mobile devices every single day. This is where consumers want to engage with brands, so banks and lenders should focus on streamlining the customer journey and making it easy for them to review, compare, and make decisions on loans and mortgages from their mobile devices. While the lending process deserves a fully digital, end-to-end financing experience, simply having a digital loan or mortgage application available to consumers can be a major factor in a consumer's choice of lender. 
Digital lending makes it easy to apply for a loan or mortgage by integrating the origination process into an online experience and making loan and mortgage applications available within a browser or mobile app where the borrower can fill out personal information on their own time and in their own place. It allows consumers to snap photos of important financial and personal documents and upload them instantly. With digital lending technology that provides the ability to leverage electronic signatures, consumers can even avoid unnecessary meetings where they must sign mortgage documents in person. Instead, they will have the convenience of a truly end-to-end digital origination experience. 
While providing a vastly superior customer experience, digital lending is not only more convenient for consumers, but it also makes it easy for them to understand what information they need to provide in order to receive a funding decision. Integrated directly into the user experience, this adds a level of transparency to the lending process that can help not only set expectations with borrowers, but it also reduces errors and prevents delays in underwriting and processing applications. 
By simplifying the loan and mortgage application process through digital lending and providing consumers with a better customer experience, lenders will benefit from the reduced internal costs of origination, while also eliminating some of those time-intensive manual processes.
Digital Lending Offers Faster and Better Underwriting Decisions 
In Canada, getting a mortgage can generally take consumers anywhere from 10 – 25 days. It's a long process, especially when the majority of online mobile transactions happen almost instantly. Digital mortgages provided through a digital lending solution that leverages automated underwriting technology could reduce the turnaround time for mortgages from weeks to days, and for smaller loans it could even allow lenders to provide instant approvals. Buy-Now-Pay-Later (BNPL) lending solutions, for example, are digital lending solutions that are integrated into point-of-sale purchasing experiences, providing consumers with instant financing. 
The ability to offer automated underwriting within a digital lending experience—for everything from personal loans to auto loans and even mortgages—increases the potential for increased business for banks and lenders and could effectively translate into both increased revenue and increased growth, while contributing to positive customer sentiment. 
By leveraging underwriting algorithms and predefined data requirements, automated underwriting in a digital lending solution provides a faster, more efficient way for lenders and financial institutions to analyze risk and make instant financing decisions. And while consumers experience the benefit of faster approvals, lenders experience the benefit of cost efficiencies and better-quality underwriting decisions. Automated underwriting technology is even powerful enough to flag applications that require manual review. 
Open Banking Will Create New Digital Lending Opportunities 
While it has the potential to truly revolutionize the way consumers access lending products like loans and mortgages, digital lending still has some immediate challenges. One major challenge is that some core banking and lending software providers may not yet be ready for that revolution. 
Mandates and physical distancing requirements during the pandemic meant that an increased demand for digital lending and virtual financial services happened quicker than the industry could have anticipated. Driven by the pandemic, the accelerated shift toward digital lending and the increased demand created a new level of urgency for lenders and financial technology providers to replace, redesign, and develop new platforms and digital financing solutions that could support innovative, customer-centric digital lending experiences. While that sense of urgency would normally drive technology providers to innovate, an excess of urgency in the industry today is forcing some fintechs and software providers to make tough decisions and prioritize. 
From modernization and digital transformation to cloud migration strategies, financial technology and core banking providers have been juggling multiple complex large-scale initiatives to support financial institutions and lenders in preparation for a paradigmatic shift in the industry, as Canada prepares for the launch of an open banking framework in the coming months. Already implemented in other international jurisdictions, including the UK and Australia, an open banking system—also known as consumer-directed finance here in Canada—will promote competition and consumer choice in the financial industry and allow Canadian consumers to easily transfer their financial data between financial institutions, service providers, and third-party fintechs.
As banks begin their monumental shift to the cloud in preparation for open banking, their financial technology and core banking software providers are creating application programming interfaces (APIs) and critical API endpoints that will provide the foundational technology to allow for secure data sharing in an open banking ecosystem. As a result, financial technology and banking software providers are likely to find themselves playing catch-up in the coming months in order to redesign and develop new mortgage and digital lending solutions that lenders and financial institutions can rely on. For some of these financial technology providers, a trusted digital lending solution may take more time. 
Fortunately, open banking will provide traditional banks and lenders with even more opportunities for developing new and innovative digital lending solutions, since those APIs will allow for fintechs to build applications and services around financial institutions and perhaps integrate with some of those time-tested traditional mortgage and lending systems. 
Ultimately, Digital Lending Offers a Faster, More Efficient, and More Enjoyable Lending Experience
A digital origination and underwriting experience that offers borrowers quick financing decisions has many, many benefits. It's faster and more efficient. It offers consumers a simplified and streamlined digital financing or home buying experience where they can receive a financing decision online instantly or in a fraction of time, it takes traditional lenders using manual processes. 
In addition to providing a better user experience to consumers in a format where they are more willing to engage and through an interface that offers increased transparency, it also offers lenders considerable cost savings by eliminating time-consuming manual administrative processes, which helps to reduce errors and delays in the application process. 
While mortgages aren't completely broken, they're awfully close. It's no secret that traditional lending processes are becoming increasingly intolerable to tech-savvy, digital-native consumers. These consumers expect more from their financial institutions, and while the window is closing there's still time for banks and lenders to embrace change through digital lending technology and innovative customer experiences. 
With open banking on the way, lenders and financial institutions have a small opportunity to rethink their approach to traditional lending and improve their digital lending experiences. For digital mortgage providers, it's important to challenge pre-existing perspectives, focusing less on the transactional experience that emphasizes the details of financial products to reimagine and reinvent the overall financing experience. 
Things don't have to be bad!
While digital lending can improve the customer experience, simply moving pre-existing manual processes into a digital experience may not be enough to create the ideal borrower experience. Be creative! Great digital lending experiences are made by breaking down barriers in our traditional processes, rethinking traditional financing, and focusing on a consumer-first, digital experience.
Stop forcing home buyers into the experience of getting a mortgage—guide them through the experience of buying a home.  
Sources: 
https://relevant.software/blog/open-banking-changes-lending-industry/ (Retrieved May 3, 2022) 
https://www.forbes.com/sites/brendarichardson/2021/05/13/how-digital-technology-changed-the-face-of-the-mortgage-industry/?sh=48c29d112856 (Retrieved May 10, 2022)
https://www.mckinsey.com/industries/financial-services/our-insights/banking-matters/the-power-of-digital-lending (Retrieved May 11, 2022) 
Comments are closed.