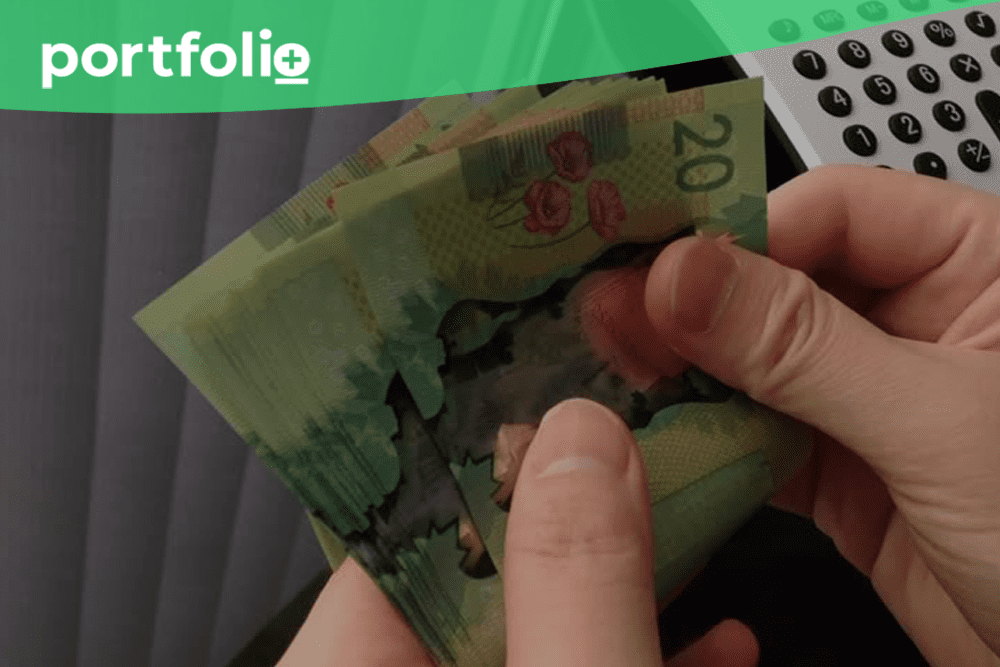 Are Subprime Loans Creating Opportunities during Our Ongoing Housing Boom?
Let's face it. We're not all billionaires armed with unfathomable amounts of personal wealth, funding our own space exploration programs, and performing summersaults in microgravity as we toss around Skittles to our crewmates. OK, some of us are. But most of us are simply focused on, you know, more earthly pursuits. We're recovering from a year of quarantine. We're gradually adjusting to hybrid-remote work models and struggling to secure stable Wi-Fi connections at home. We're re-learning how to be social humans again. (Are we shaking hands yet? Why did we do that in the first place, again?) We might even be looking for a fresh start. For some of us, that means searching for a new home in a new community—one that's right here on Earth. Set against a backdrop of an ongoing worldwide pandemic and news of billionaires traveling through space for fun, it seems unusual to talk about subprime lending right now, doesn't it?
Well, it shouldn't. Anyone who has been looking to put down roots right here on Earth over the last year—particularly here in Canada—has discovered just how challenging purchasing a new home can be. That's especially true for those planning on purchasing a new home for the first time. On top of simply saving for an adequate down payment while renting or leasing—a considerable challenge in itself in 2021, as renters in many Canadian cities find themselves competing for rental properties the moment they become available—potential homeowners have had a lot more to worry about this past year.
In addition to an unstable labour market, record unemployment rates, and a reported 31.6 percent rise in the average price of a home in Canada earlier this year, those potential homebuyers are also forced to deal with the other realities of Canada's booming housing market. Among those challenges are a dramatic increase in bidding wars, the growing prevalence of bully offers, and simply securing a traditional mortgage while the federal government raises the mortgage stress test level to 5.25 percent. Here, subprime loans proves beneficial for homebuyers as they will offer them loan above prime-rate.

As if that's not enough, many renters are finding themselves suddenly forced out of their homes, as more and more landlords sell off rental properties to capitalize on the rising value of homes in the market and avoid the harsh reality that some occupants will be unable to make payments. Whether they're ready or not, some of those uprooted Canadians are now under more pressure than ever to explore homebuying opportunities and get into the housing market while they still can. After all, the Canadian housing market has notoriously risen year-over-year for the past 25 years and is sparking concern from some parties that it will only continue to rise, widening the gap in inequality.
While those looking for new homes may find it harder to secure a mortgage from a traditional lender due to credit issues or inadequate savings, the alternative lending industry can provide safe haven and an opportunity to join the group of Canadians that own their home—all thanks to lending products like subprime loans and subprime mortgages. 
So, what is a subprime loan & subprime mortgages and how do these alternative lending products work?
What Is Subprime Lending and How Can You Leverage These Types of Loans? 
A subprime loan or subprime mortgage is a lending product offered by an alternative lender that specializes in providing financing to borrowers with low credit scores. Also referred to as "non-prime" loans or "near prime" loans, subprime loans and subprime mortgages generally come with higher interest rates—rates above prime—and less favourable lending terms, but they can provide an incredibly valuable credit source for subprime borrowers that are having difficulties securing financing from banks and traditional financial institutions. That is where
subprime lending is the best option for these borrowers.

Although the exact credit rating threshold varies, subprime borrowers typically have a credit score below 660 and don't qualify for a prime rate loan or mortgage at a traditional financial institution based on risk assessment factors that indicate these borrowers are more likely to default on their payments. These borrowers represent a higher risk to financial institutions.
Borrowers generally fall into the subprime category when they either have no credit history at all or their credit scores have been negatively impacted by their financial circumstances or credit history, which may include missed payments, inadequate income levels, defaulted debt, bankruptcy, or a lack of property assets that could be used as securities. The higher interest rates on subprime loans are used to balance the higher risk of default from subprime borrowers. 
While subprime loans and subprime mortgages are often associated with the problems in the U.S. housing market that led to the 2008 financial crisis, they do have a place in the market—as long as lenders are responsible with their lending practices. Subprime loans and subprime mortgages can offer potential homeowners with low credit scores an opportunity to finally get into the housing market where they can participate in valuable investment opportunities, build their credit, and then refinance their mortgages at prime rate in the future.
How Can Subprime Loans Be Valuable Financial Tools during a Housing Boom? 
With the astronomical year-over-year increase in the average price of Canadian homes, potential first-time homebuyers with low credit scores aren't the only ones that can benefit from subprime loans and alternative lending. 
Canadian homeowners—many of which have worked from the comfort of their home and have had an opportunity to increase their saving over the past year—are also in a great position to capitalize on opportunities in the Canadian housing market. A subprime loan offers just one way for Canadians to top up their savings in order to finance a large home improvement project. 
Home improvement projects can range from in-home offices, finished basements, or renovations and additions to sunrooms or the addition of a garage with second story living space. Unfortunately, with many homeowners already making regular mortgage payments, securing a home improvement loan from a traditional financial institution for these kinds of projects can be a challenge. That's why a subprime loan from an alternative lender can be a valuable financial tool—especially right now as average house prices continue to exceed 20 percent year-over-year. 
With more people spending more time at home, home improvement upgrades will let Canadians enjoy their current homes more by either offering more space or reinvigorating an old space. While simultaneously improving the space where we work and live, home improvements projects financed by subprime loans also provide a great investment opportunity by increasing the overall value of a home in the market. Increasing the value of a home during a housing boom is also a great way to limit the loss of purchasing power on some accumulated savings in the long run.
Responsibly Managed Subprime Loans Can Offer Potential Homeowners a Second Chance at Homeownership 
Buying a home is often the single largest purchase most people will make in their lives. Whether it's a condo along the Toronto lakeshore, a small cabin in Muskoka, or a fixer-upper in small town Ontario. But not everyone gets approved for a mortgage and subprime loans and subprime mortgages can offer a second chance to many would-be homeowners struggling to enter the market. 
Sure, subprime loans from alternative lenders may come with higher interest rates than a loan from a bank or traditional financial institution, but the increase in value of a home after a project is completed can often outweigh the cost of borrowing, while also providing homeowners with more space—space to live, space to work, and space to play.
It may not be the same kind of Blue Origin or Virgin Galactic space you're seeing in the headlines these days, but for most of us it's still incredibly valuable space. 
Subprime Loan Sources: 
https://www.businessinsider.com/jeff-bezos-skittles-catch-blue-origin-spaceflight-2021-7 (Retrieved August 9, 2021) 
https://www.bloomberg.com/news/articles/2021-07-21/zero-down-mortgages-stoke-u-s-subprime-like-fears-in-canada (Retrieved August 11, 2021)
https://globalnews.ca/news/7029601/canada-may-unemployment-rate/ (Retrieved August 11, 2021)
https://www.investopedia.com/terms/s/subprimeloan.asp (Retrieved August 12)
https://en.wikipedia.org/wiki/Subprime_lending (Retrieved August 12)
https://www.federalreserve.gov/faqs/credit_12846.htm (Retrieved August 19)
Comments are closed.