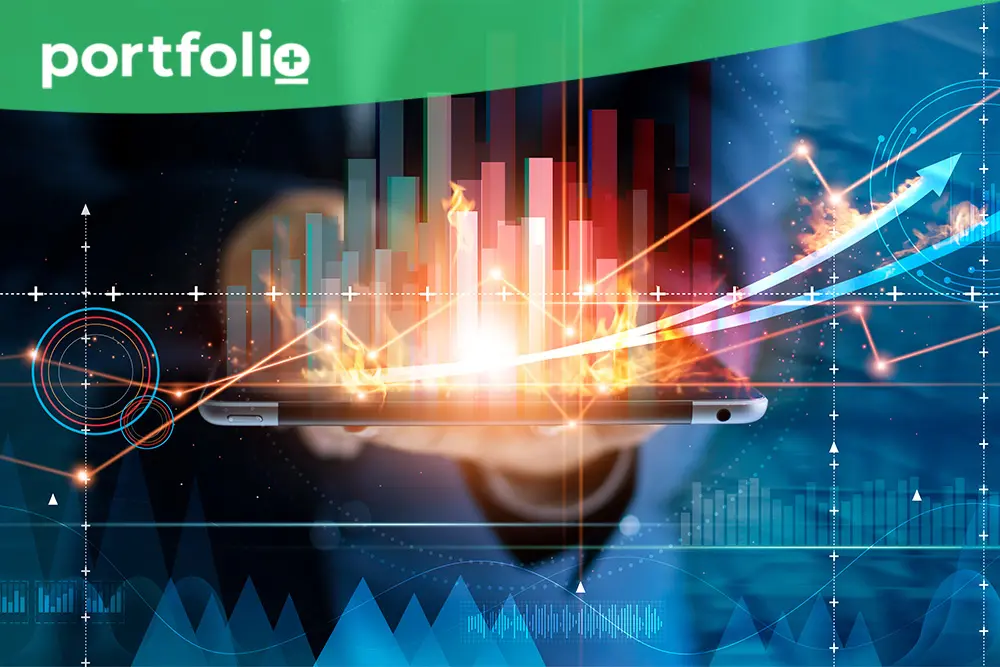 GIC investments are traditionally more popular among a certain type of investor, but according to recent data from the Bank of Canada, it appears that GICs and fixed-term deposits are on the rise with their popularity set to skyrocket in 2023, as more and more Canadians turn to safer investments in the face of heightened economic uncertainty. 
In fact, data from the country's central bank indicates that from March 2022 to November 2022 alone, Canadians invested nearly $152 billion into GICs and fixed-term deposits.
While a comeback for this type of investment product might suggest that GICs have been underutilized by investors in recent years, that's not entirely the case. In fact, GICs have long been a trusted staple of conservative investors and the Canadian banking industry. Even for those investors with a higher risk tolerance that are more attracted to the possibility of higher returns characteristic of stocks and equity investments, GIC investments can provide a valuable way to grow savings and add a certain level of stability to help with balancing out even the most growth-oriented investment portfolio. While they may not have offered the largest returns over the past two decades, GICs have consistently provided a safe and secure investment opportunity for both new and experienced investors. What's most notable about recent trends, though, is the sudden surge in their popularity. 
According to a recent report by RBC economists, Canada's wealthiest are continuing to build up their savings amid the economic uncertainty. Among the country's top 40 percent of income earners, household savings from the first quarter of 2020 to the third quarter of 2022 are up 28 percent, and chartered bank demand deposits appear to be declining as Canadians funnel their cash into GICs and term deposits. 
So, what's driving the sudden resurgence in GIC investments? Is it just rising interest rates or is there something more to it? Why are more and more wealthier Canadians turning to GICs over other investment opportunities? What caused this substantial increase in savings among Canadians? And what role does financial instability and economic uncertainty play in all this?
Why Are More Canadians Suddenly Turning to GIC Investments?
Why are more and more Canadians shifting cash into GICs investments? The answer might seem obvious, but it's ultimately the result of a unique and complex economic environment. Let's start with the more obvious considerations, though. Let's begin with interest rates. 
Interest rates have risen sharply over the past year, with the Bank of Canada's policy rate climbing from 0.25 percent to 4.5 percent by January 2023. After eight consecutive rate hikes that began in March 2022, the spike in interest rates arguably plays the most important role in why more and more Canadians are suddenly turning to GIC investments in Canada. It's simple, right? When it comes to safe investments with high returns in Canada like GICs and term deposits, those higher interest rates translate into a higher return on investment. Not only are these GIC investments guaranteed, but they're insured by the Canada Deposit Insurance Corporation (CDIC) for up to $100,000, protecting investors from even the most unlikely events like banks runs and financial institution failures. Higher rates and a guaranteed return are attractive features of GICs, particularly for conservative investors, new investors, and those with short-term investment goals. 
As of February 2023, competitive interest rates on 1-year GICs from some Canadian online banks were nearing 5 percent. With zero downside risk, that's a much more appealing rate for GICs than Canadians have seen in the recent past. While there are many different types of GICs, GICs with a shorter 1-year term were providing higher rates than those with a 3-year term or a 5-year term. This is an unusual situation. Typically, GIC investments with longer terms offer investors higher rates and higher returns. In early 2023, that's not the case.
This unique situation is due to the inverted yield curve. That's where shorter-term debt instruments have higher yields than longer-term debt instruments. It's often considered to be a reliable indicator of a recession. 
But with the consumer-price index (CPI) reaching a 40-year high in mid-2022 and sitting at approximately three times the Bank of Canada's target rate of 2 percent in January 2023, even the higher-than-usual interest rates on GICs are failing to promise a guaranteed return that keeps up with the rate of inflation. 
It doesn't take an experienced investor to understand how that's problematic.
When an investment with a guaranteed return fails to protect the purchasing power of its investor by providing a rate of return that's below the rate of inflation, it's clear that interest rates alone are only one part of a more complex equation. The resurgence and the clear substantial increase in the volume of these types of fixed deposits at Canadian chartered banks suggests that there are other important considerations that are driving Canadians to GICs. At the very least, the anticipated return on an investment should at least protect the purchasing power of an investor's principal. Shouldn't it?
So, what else is going on here. In addition to higher interest rates, what economic factors are Canadians considering as they flock to GICs?  
Interest Rates, Market Volatility, and Economic Uncertainty Are All Driving the Demand for GIC Investments in Canada
By looking at alternative investment options to GICs and considering the wider economic environment, it becomes quite clear that the spike in GIC investments is more likely the result of higher policy rates paired with consumer confidence and investor sentiment relating to volatile equity markets. 
On June 13, 2022, the S&P 500 officially entered a bear market, finishing the session 20 percent below its January high—a direct result of the Fed, the US central bank, raising rates to combat inflation. That stock market decline wasn't just isolated to the US, but rather it remains an ongoing economic situation with markets globally in 2023, as central banks around the world grapple with elevated rates in an attempt to contain and control record-high inflation. While hopes of a soft landing—a situation where Canada's central bank raises interest rates just enough to avoid a recession—are beginning to surface again in Canada, many economists believe the country could experience a mild downturn. 
In addition, the International Monetary Fund is also predicting that one-third of the world economy will be in a recession in 2023. 
With high interest rates weighing on markets, Canadians are also reeling from a housing market correction that has resulted in home prices falling a record 12 percent in 2022. According to the Canadian Real Estate Association, the average home price in Canada fell to $626,318 from its record high of over $816,000 when the market peaked in early 2022 just before the Bank of Canada began raising rates. This loss of value, along with rising mortgage rates, has contributed to a stark decline in consumer confidence, and many Canadians are simply feeling less wealthy. With less confidence in stock market investments and real estate markets, and with inflation continuing to erode purchasing power, investing in short-term GICs is a defensive investment that at least provides investors with a level of certainty and safety in an environment where certainty and safety have become scarce. 
So, if it's true that elevated interest rates, economic uncertainty, and financial instability all play a collective role in driving Canadians to GICs, doesn't it make sense to take another step back and look at how the economic uncertainty and financial instability all started? 
Canadians Saved a Lot During the Pandemic, and Some of Those Savings Are Shifting to GIC Investments
The economic uncertainty and financial instability of 2022 and 2023 is ultimately an after-effect of the COVID-19 pandemic. When we consider everything—the higher interest rates, elevated inflation, a cooling real estate market, stock market downturns, as well as IMF and economists' predictions supported by an unusual yield curve inversion that's indicative of a recession—all of these economic factors combined are collectively pushing more and more Canadians to the safety and security of GIC investments. 
But all this uncertainty and instability ultimately began with the pandemic.
Government mandated lockdowns, limited consumer spending opportunities, and the vast amount of government stimulus that was injected into the economy to reduce the financial strain on businesses and consumers forced many Canadians to not only work from home, but it forced them to focus on saving. This is where the resurgence in GIC investments is rooted: It begins with an unusual and substantial influx in excess savings among Canadians. 
During the pandemic, Canadians amassed an exceptionally large amount of savings, with major banks estimating that excess savings stashed away over a period of just two years hit approximately $324 billion. 
As government mandates and lockdowns disappeared, and as global economies began to reopen, Canadians began to return to spending. Unfortunately, Bank of Canada's quantitative easing program throughout the pandemic resulted in more money chasing more goods, which contributed to inflation, which was exacerbated by supply chain constraints, lockdowns in China, and geopolitical tensions, including Russia's war on Ukraine. One positive outcome was that many Canadians were able to save, and much of that excess savings still remains intact. 
Now, rather than sitting on a growing pile of excess savings, Canadians are sitting on a growing pile of money in GICs. 
From excess savings and higher interest rates to financial instability and economic uncertainty, all of these factors combined are collectively contributing to why more and more Canadians are turning to GIC investments. 
For some Canadians, though, maybe the answer is even simpler than that. For some, maybe it's interest rates. For others, maybe it's the record high inflation or a lack of confidence in markets. 
After three years of unpredictability, maybe it's just nice to have something predictable. After all, it's human. In an increasingly unpredictable and unsafe world, doesn't it make sense that more and more Canadians just want something predictable and safe?
Sources: 
https://www.bankofcanada.ca/rates/banking-and-financial-statistics/chartered-bank-selected-liabilities-month-end-formerly-c2/ (Retrieved February 6, 2023)
https://www.theglobeandmail.com/business/article-gic-investing-interest-rates-canadians/  (Retrieved February 6, 2023) 
https://financialpost.com/executive/executive-summary/wealthy-canadians-savings-grow 
(Retrieved February 7, 2023) 
https://financialpost.com/news/economy/imf-chief-kristalina-georgieva-forecasts-tough-year (Retrieved February 9, 2023)
Comments are closed.