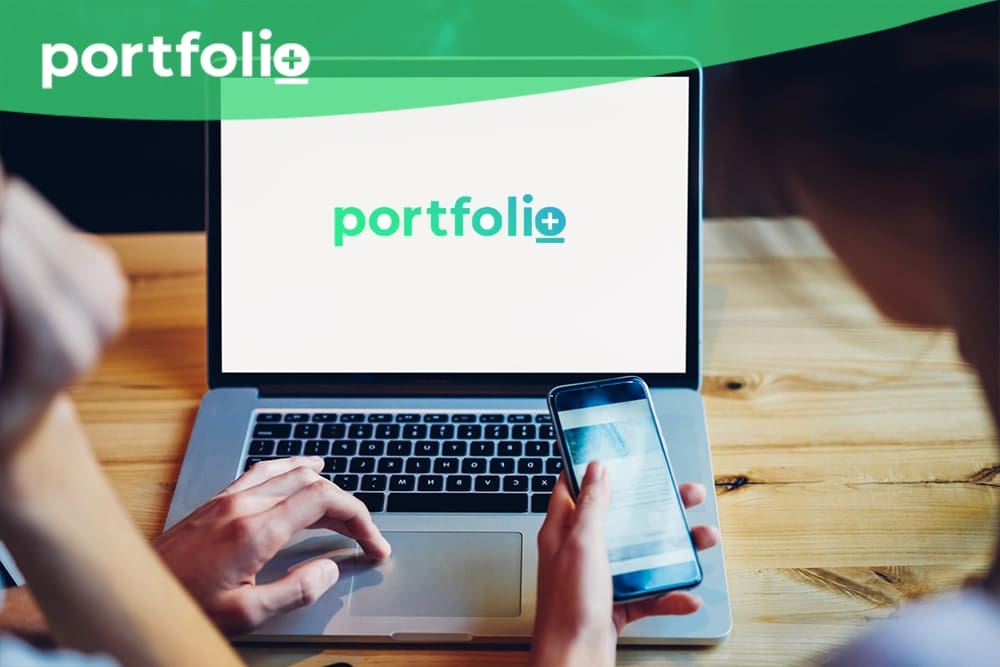 TORONTO, Ontario — March 16, 2018
Nice to re-meet you! That's right. Portfolio Plus has a fresh look, and we're very excited to share it with you today.
But this isn't just about looks. (We're more into personality.) Our new logo is just the beginning. This is a first step toward a brand new way of thinking.
We're changing how we think about the banking experience, how we think about our products, and how we think about the future of open banking technology. And as we adapt to our new ways and shift to a culture that values new, creative ideas, we're busy envisioning a better Portfolio Plus—one that's focused on making banking easier for you and your customers.
We're excited for our next chapter. And we hope it'll drive your next chapter.
We look forward to bringing you a better Portfolio Plus experience.
— The Marketing Team
About Portfolio+ Inc.
Portfolio+ Inc. connects financial institutions with customers and partners using innovative technologies. Its software solutions and open banking technology are used by financial institutions in Canada, Ireland, and the UK. With its powerful +Open Banking Platform and fully documented APIs, Portfolio+ has the power to connect banks, credit unions, and financial institutions with an evolving ecosystem of financial services technology that is putting everyday customers in control of their financial data.
Located in the Greater Toronto Area (GTA), Portfolio+ is used by 6 of the 7 largest financial institutions in Canada and is a part of Volaris Group Inc.
Comments are closed.